A Sustainable Community Engineered by Design
While Foster City may seemlike a small town, make no mistake, we are diverse, bold, innovative and have a big vision for the future. We are committed to investing in our infrastructure, local businesses, and citizens in innovative ways improving the quality of our community. These commitments are nothing new, it's in our DNA.
Foster City has a rich history. As a master planned community, strategic decisions have been made to engineer the necessary infrastructure to allow its community to thrive. In fact, since its development in 1960, Foster City has always taken a proactive role in its own growth through
continual cycles of analysis, planning and change. Recently these changes have focused on the longer-term well-being and prosperity for not just residents, but for businesses and the environment as well. In other words, this focus is on sustainability.
A Beacon of Sustainability
On June 6, 2013, Foster City renewed its commitment to a "Sustainable Foster City" with the intent to "sustain and enhance the quality of life in Foster City", using the three core tenets of economic, environmental and social equity principles to achieve our goals. The goal of becoming a sustainable community. Since 2015, Foster City has received 10 Beacon Awards from the Institute for Local Government and the Statewide Energy Efficiency Collaborative. The Beacon Program provides a framework for local governments to share best practices that create healthier, more vibrant and sustainable communities, and honors voluntary efforts to reduce greenhouse gas emissions, save energy, and adopt policies that promote sustainability.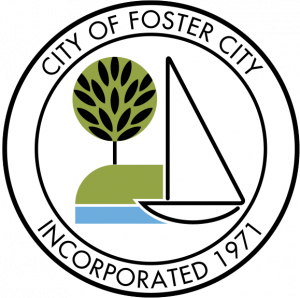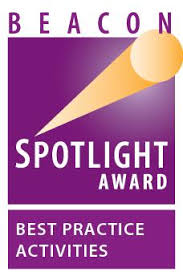 Gold Winner
Green Policies & Practices 2019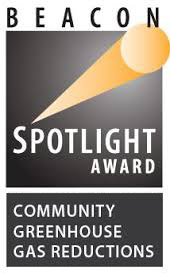 Platinum Winner
Community Greenhouse Gas Reductions 2019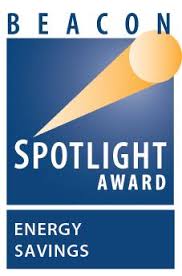 Silver Winner
Agency Energy Savings 2017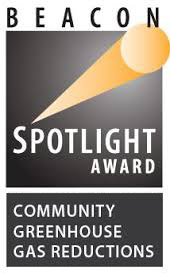 Gold Winner
Community Greenhouse Gas Reductions 2018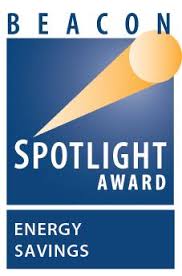 Platinum Winner
Agency Energy Savings 2015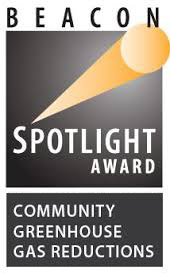 Silver Winner
Community Greenhouse Gas Reductions 2015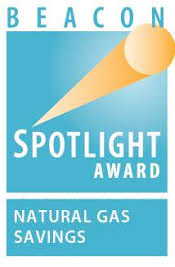 Gold Winner
Agency Natural Gas Savings 2017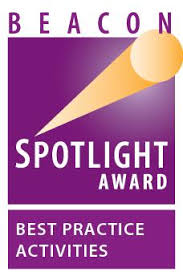 Platinum Winner
Sustainability Best Practices 2017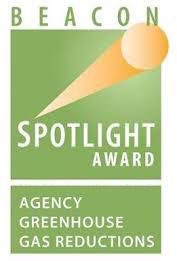 Platinum Winner
Agency Greenhouse Gas Reductions 2017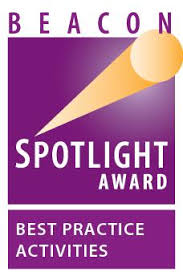 Gold Winner
Sustainability Best Practices 2015
Levee Protection Planning and Improvement Project
In June 2018, Foster City residents voted to approve a $90 million general obligation (GO) bond to improve and strengthen the Foster City levee system. The first of the GO bond sales are scheduled to occur in May/June 2020. The Levee Project would provide for critical improvements to Foster City's levee system, not only allowing Foster City to meet the Federal Emergency Management Agency's (FEMA) flood protection requirements, but also protecting essential city services during storms and protect the levee from earthquake damage.
In January, 2020 the City of Foster City reached a pivotal milestone in the advancement of its Levee Protection Planning and Improvements Project after receiving the final remaining permit needed from the U.S. Army Corps of Engineers. The Levee Project required extensive community engagement and passage of the Measure P bond measure to approve the project to address FEMA requirements and raise the height of the levee to provide additional protection from flooding. had required permits from four (4) major regulatory agencies: The State Lands Commission (SLC), the Regional Water Quality Control Board (RWQCB), the San Francisco Bay Conservation and Development Commission (BCDC), and the U.S. Army Corps of Engineers (USACE).
To learn more, visit www.fostercity.org/publicworks/project/levee-protection-planning-andimprovements-project-cip-301-657