Message from the Board: Grit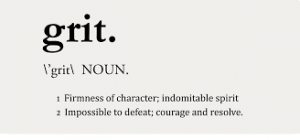 The "Chamber Cares Initiative" was launched as the business resilience and COVID-19 impact response program for the Chamber of Commerce on March 15, 2020. The last nine weeks have been unprecedented, but through, to and with our partners, the needs of our community continue to have a voice, paths to navigate, and opportunities to collaborate and engage on behalf of each other and the greater communities in which we each serve.
Our community continues to show immense grit. We all are shouldering different burdens. Whether classified as "essential" or "non-essential" one constant is we all have a role in bringing our community back to health. The support, strength, and care we see being demonstrated is inspiring.
We know that the past weeks have not been easy, and we know that our "recovery" will demand even more of us to redouble our efforts, to remain hopeful and strong, and to create opportunities and extend our reach to bolster our collective strength.
Your determination despite the obstacles continues to fuel our efforts and inspire us to find new ways in which to listen, learn and respond to your needs. Our priority is the economic health and vitality of our community.  We truly are in this together. Know your Chamber cares…
"At the End of the Day, all you need is hope and strength. Hope that it will get better, and strength to hold on until it does." - Unknown
cityFEST 2020
With our focus on the impacts that COVID-19 has levied on our community, we realize we have been remiss in communicating an update on cityFEST 2020. While Countywide mandates makes it an impossibility for us to hold ANY event on the weekend of cityFEST 2020 (May 29-31) we did not want to leave the community with the presumption that the pandemic was the sole reason why cityFEST is not being held.
In our March 14th, 2019 "Open Letter to the Community" we expressed concerns related to the new cost recovery model for special events. We have worked with the City over these last many months and see progress being made in addressing the questions we have raised. It is our hope and desire to bring cityFEST back in 2021 to commemorate the City's 50th birthday. We will continue to work closely with the City and do all we can to make this happen.
We hope that you are staying healthy and keeping in good spirits.